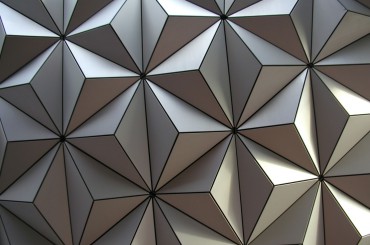 Lightweight, durable and easy to use are three words used to describe the aluminum. Features "lightweight" diminish the weight of the building allows the architects can expand or change their structure flexibility while ensuring the progress of construction, construction. Meanwhile, good bearing capacity along with anti-corrosion characteristics is key to help both aluminum are preferred in tropical climates harsh. 20% of global aluminum used in the construction industry. It's hard to make a structure that does not use this material by the mechanical advantages, techniques for aluminum to become a perfect material.
In construction, aluminum material used for facades. Ceilings, walls, windows, stairs, roofs, decorative panels, HVAC systems in projects large and small types such as commercial centers, stadiums, ... aluminum structure, or building materials from Aluminium reduces heat in hot weather but serve to keep warm in the winter, particularly waterproof due should always make dry even wet weather days. Specifically as Facade Cladding panels are aluminum-plastic composite building industry professionals evaluate the reliability and enhance the protection of up to four times the texture using conventional bricks.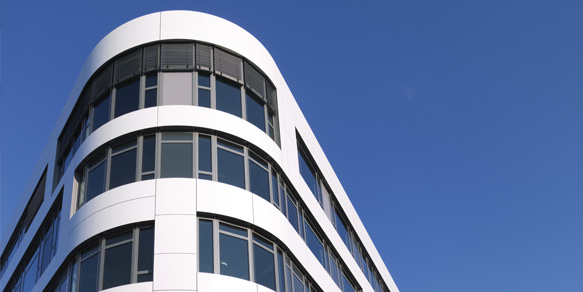 The boom of technology has created a variety of products and high quality materials to provide more options for architects / contractors / home construction. Dr. Prashanth Reddy - CEO Fundermax - leading companies providing building materials to share: "The Western countries are using plastic materials aluminum composite panels on the majority of the work. Some places have a choice fireproof product line to enhance the safety. This material is not only the result of advanced technology, but also ensure the highest aesthetic, bring elegance to the building. "
India is one of the pioneering countries in Asia have access to this kind of paralysis. Located in the harsh tropical climate, works in India always requires special durability features to cope with hot and humid weather and rainy dust. Not only in India but also in Vietnam, aluminum plastic composite panels are increasingly dominant in the selection of building materials for facades of many buildings in our country key. However, the choice of suppliers of materials is not easy among so many brands from both home and abroad. And outstanding of which, Vietnam brand - the company's shares Alcorest Vietnam Dung Aluminum has been used in so many news items of the architecture of the building large projects in recent years. However, the reality on many projects, the imported luxury brands to be prioritized for use by the rigorous requirements of the investors. So Aluminum Vietnam Dung recently introduced advanced product line called ALPES as official distributor in Vietnam. ALPES cladding with aluminum components manufactured in Korea and includes 3 layers PVDF coating by PPG DURANAR material and warranty up to 20 years. Not only that, pioneered the use of plastic materials in the process of manufacturing plastic core, allowing ALPES plate bending can be both directions instead of one-dimensional as the regular plates, which increases the flexibility and easy in the construction and optimize the usability of the material.
As a new bright spot in the building materials market, ALPES will certainly be an optimal solution for outdoor works, to meet the increasing demands of modern architecture.